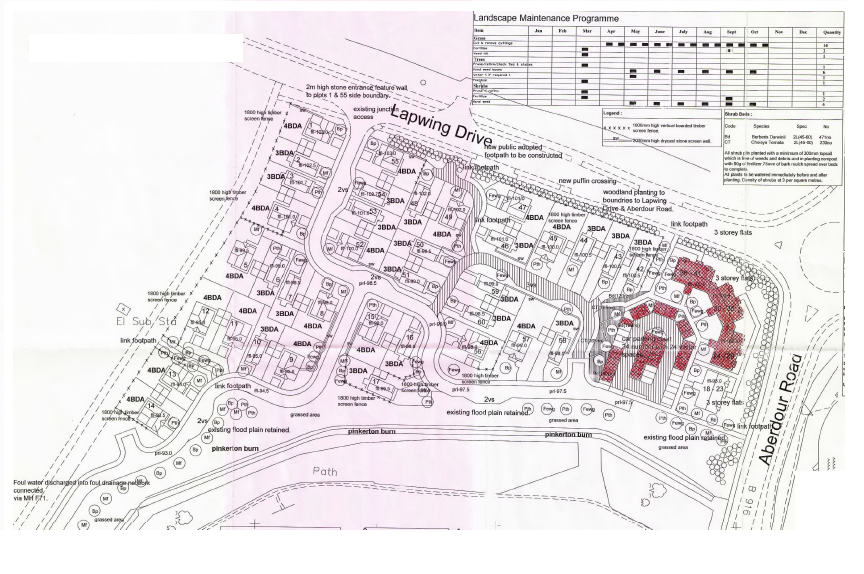 ... our approach to meeting client briefs ...
Planning Permission - R2, Dunfermline Eastern Expansion
PPCA Ltd was engaged to gain planning permission for residential development on land labelled "R2" as part of the wider Dunfermline Eastern Expansion Area. Given the landowning circumstances surrounding the site, the task included the need to avoid the use of Section 75 legal agreements for the delivery of the affordable housing element of the proposed development scheme.
Together with an architect a development scheme was prepared and a planning application submitted to Fife Council. PPCA Ltd then set out a clear land use planning argument, based on national, strategic and local land use planning legislation and the land use planning history of the site that avoided the need for the use of a Section 75 legal agreement to deliver onsite provision of affordable housing. This argument was accepted by the Council and planning permission was issued, subject to conditions thereafter.