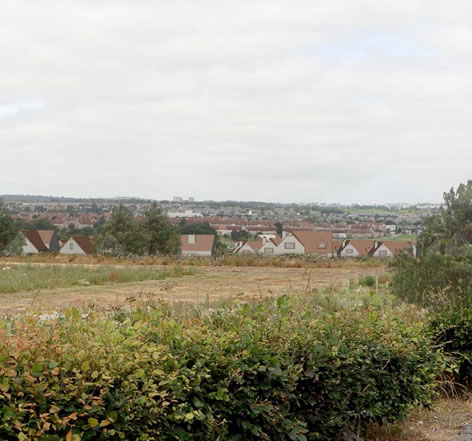 ... our approach to meeting client briefs ...
Leggart Terrace
PPCA Ltd was commissioned by the landowner to promote the site on the edge of Aberdeen for housing development.

The site, initially rejected by Aberdeen City Council, was won at Local Plan Inquiry following a detailed landscape capacity assessment and the development of an indicative layout that took key views firmly into account.
The Inquiry Reporter concluded "The landscape capacity assessment is thoroughly convincing, as effectively agreed by the Council's specialist representative at the hearing. Indeed it may be appropriate to record here that this work was of exemplary quality, and all the more compelling because it did not try to deny or ignore weaknesses in the objection as first notified."
The site was then allocated for housing in the Local Plan and planning permission for residential development was granted in 2010.