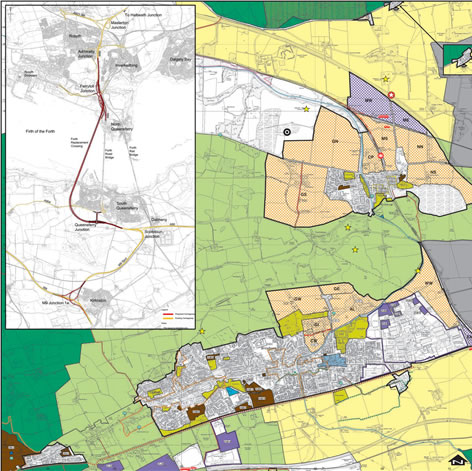 "... our approach to meeting client briefs ..."
Winchburgh
This is a one of the largest mixed use projects currently underway in Scotland that will deliver over 3,400 new homes, jobs, an expanded town centre, schools, rail station, motorway junction and supporting infrastructure. PPCA Ltd was appointed as lead consultant in 1998 and has been providing land use planning advice on all aspects of the project since then.
Planning permission in principle was granted by West Lothian Council for the development on 17th April 2012. Work commenced on key infrastructure in 2012 and the first house completions and occupations were achieved in Summer 2013. The first phase of 550 dwellings and a new town centre is now complete and phase two permissions have started including residential, schools and a new marina and motorway junction.